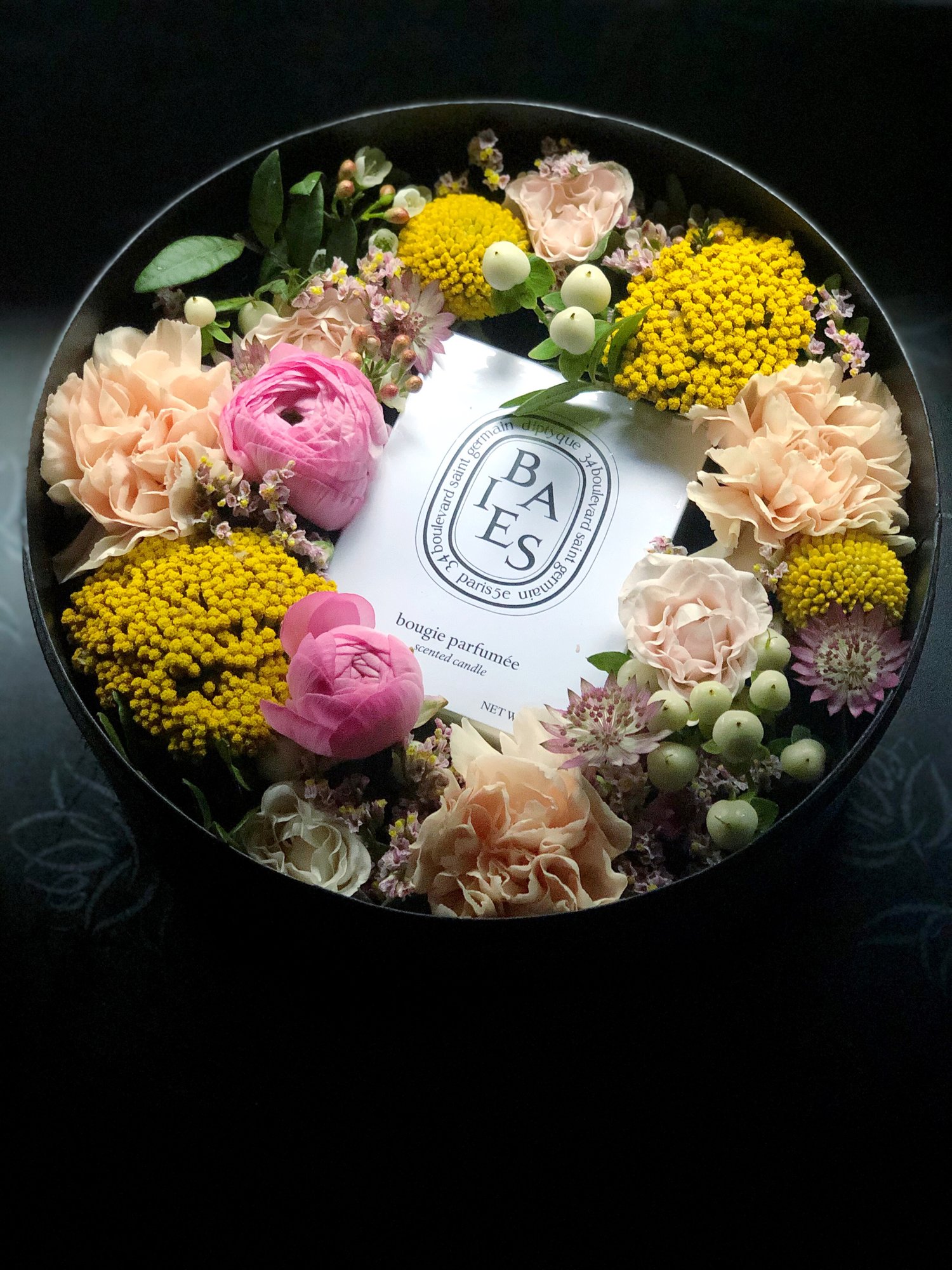 Bed of Blooms
Flowers they radiate joy. Couple them with a mix of contrasting colour goodness and its the floral equivalent of walking on sunshine.
Fresh Flower Box with Gift
Flowers pictured include fresh flowers such as holland carnation, ranunculus, achillea, hypericum and billy button.

Diptyque Candle 190g and black round box are included. Candle scent subject to availability and upon request.
Delivery Method
Self-Collection: Free of charge (collection point at 215P Upper Thomson Road)

Delivery Charge : $15
* 2-day advance order is required
*Choice of candle subject to availability.
*Please note that due to seasonal availabilities, some flowers may be substituted for a flower of equal beauty, quality and price. The photographs are designed to give a general guide for colors, styles, designs and occasions. We endeavor at all times to create designs as close as possible to your selection.